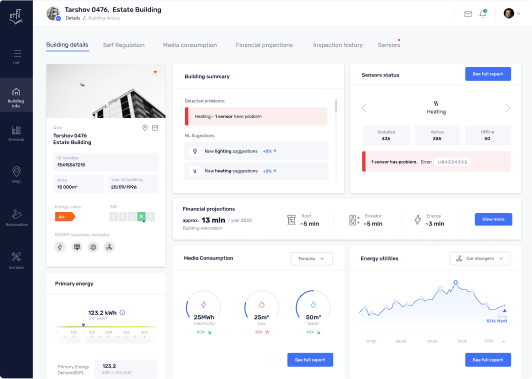 What is Digital Building Passport all about?
Digital Building Passport allows you to comprehensively manage and control your buildings from the application level: plan renovations, optimize costs related to the maintenance of individual buildings and manage media consumption. Everything in one place, with access at any time! Thanks to the technologies used, you have a real impact on their better functioning, investment planning and cost savings.
Energy Performance
of Buildings directive (EPBD)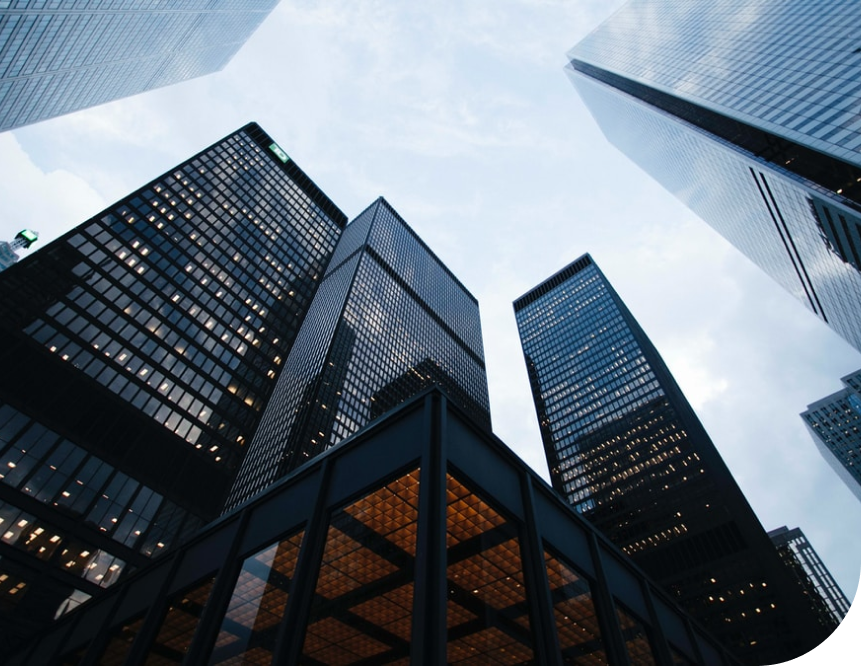 EU directive - remember to adapt to the requirements
According to The Energy Performance of Building Directive (EPBD) EU countries will have to establish stroner long-term renovation strategies, aiming at decarbonising the national building stocks by 2050...
Monitor your buildings data and
regulate from within the app
DATA MANAGEMENT
Gathering Building Data and Measurements
Digital Building Passport application offers the inside to the building measurements and data according to our smart technology and Machine Learning. Digital Passport is an integration Hub for hardware manufacturers and service providers that gather the data from digital meters. Thanks to APIs and Cloud solutions we become technology and standards agnostic.
DASHBOARD
Dynamic search for building and interactive dashboard
In the Digital Building Passport application you will see an interactive view in which you can easily find the investments you are interested in with assigned basic data. You can access detailed data by clicking into deeper views. Each of them shows data that will change depending on your settings and changes made.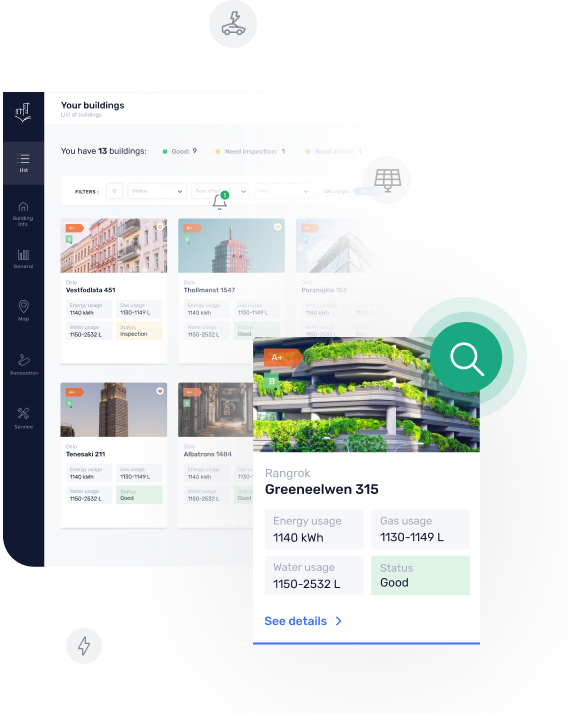 MACHINE LEARNING
Self-regualtion from within
an app
You can easily manage media consumption from the application level thanks to Self-regulation panel, which is a unique option thanks to which you have a real influence, for example on energy, gas or heating consumption. This leads to the optimization of media consumption, which has a real impact on cost savings.
PREDICITNG FUTURE
Machine Learning
Implementation
The main use of machine learning in the application is collecting, sorting and analyzing large data sets. The system can group the data according to the desired characteristics and process the collected information to draw conclusions from it - which facilitates the management of investments.
First of all, machine learning is used in all kinds of predictions. Based on the collected data, the system is able to predict parameters such as probable demand for e.g. energy and possible failures.